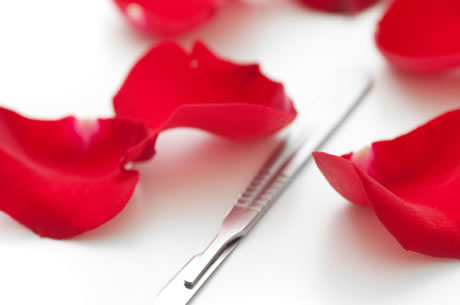 Dermatological surgery deals with the diagnosis and treatment of medically necessary and cosmetic conditions of the skin, nails, mucous membranes and adjacent tissues by various surgical, reconstructive, cosmetic and non-surgical methods.
Thanks to research breakthroughs, clinical advances and instrumentation innovations pioneered by skin surgery experts, the majority of dermatologic surgeries are now minimally invasive and require only local or regional anesthesia. This translates into superior patient safety while reducing the all-important "downtime" and recovery period. In addition, new developments and the latest techniques are constantly enhancing the results of many established skin surgery procedures.
The surgical technique may vary depending on site, size and type of tumors (spindle cell/basal cell carcinomas, malignant melanoma, nevi/moles, cyst, etc).
The cutaneous defect resulted is closed using simple, intradermical sutures or local reconstruction (flaps).
The surgery is done after initial clinical and dermoscopical examination and photo documentation. The surgical excisions are followed by histopathological exam for confirmation of clinical diagnosis.